VIGILANT BADGE READER APP
Designed to control the attendance of groups of off-site workers (cleaning patrols, hostesses, catering etc.).
How does it work? All you have to do is to install the app on the mobile phone of the supervisor who receives the group of workers.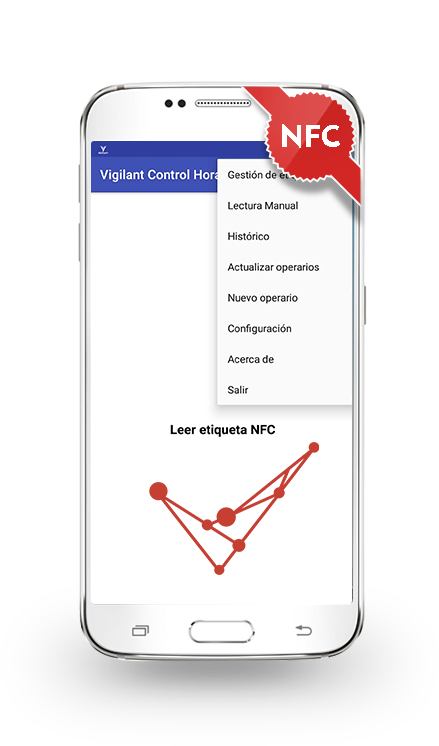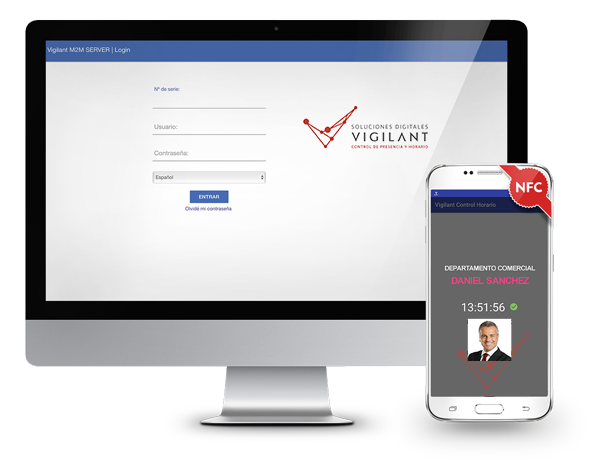 SIMPLE OPERATION
Each worker will carry a personal NFC card that will go through the supervisor's mobile to register the arrival time, the operator will only have to repeat that action to register the departure time. The same app will send the information to the web platform automatically with the total hours worked by each operator.
BASIC FEATURES
Time and attendance control NFC
---
GPS coordinates of the markings
---
Employee's personal card
---
Service Planning
---
Non-compliance alarms
---
Reports in PDF and Excel
---