VIGILANT BIOMETRIC CLOCKING TERMINAL
The VIGILANT BIOMETRIC CLOCKING TERMINAL Specially indicated to control the presence of operators in a work centre (offices, schools, factories, etc.). The identification of the operator can be done by means of FINGERPRINTS OR RFID CARD..
Sending of the information online by means of SIM GPRS incorporated.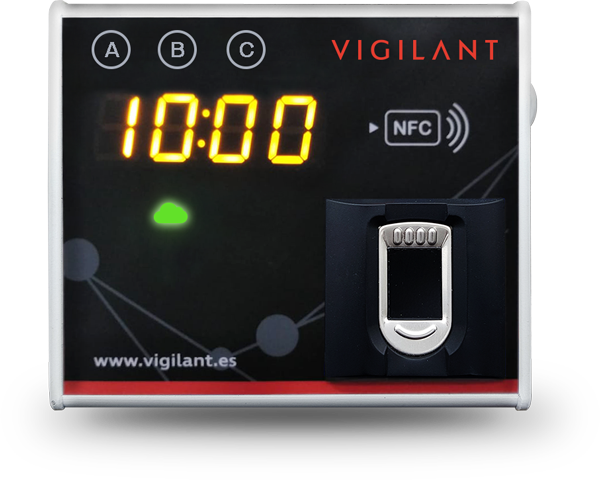 SIMPLE OPERATION
The biometric clocking terminal has a built-in sim that sends the information of all transfers in real time to the web platform without installation or configuration. As simple as plug and play. The same clocking terminal connects to the mobile network and autonomously sends the information of the attendances of each worker.
BASIC FEATURES
Plug and go
---
Fingerprint or RFID card authentication
---
Remote or on-site fingerprint registration
---
Sending information online via built-in GPRS sim
---
Quadrant management
---
Reports in PDF and Excel
---