APP VIGILANT PERSONAL
Designed for operators who are off-site and do not stop by the office (salesmen, technicians, installers etc.). With a very low consumption of data, it allows to install the app in the personal mobile of each worker.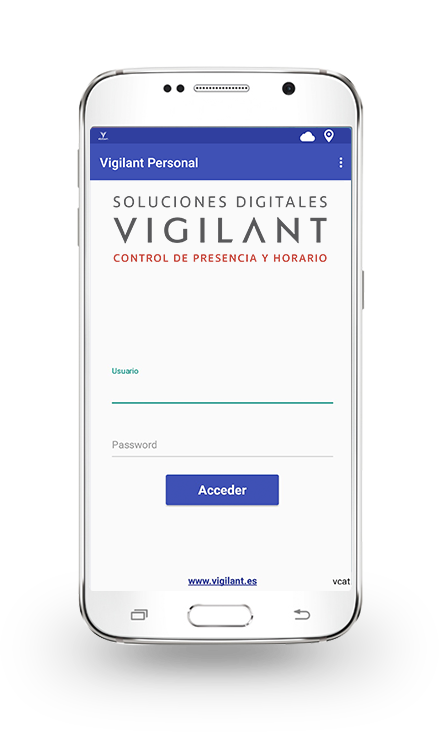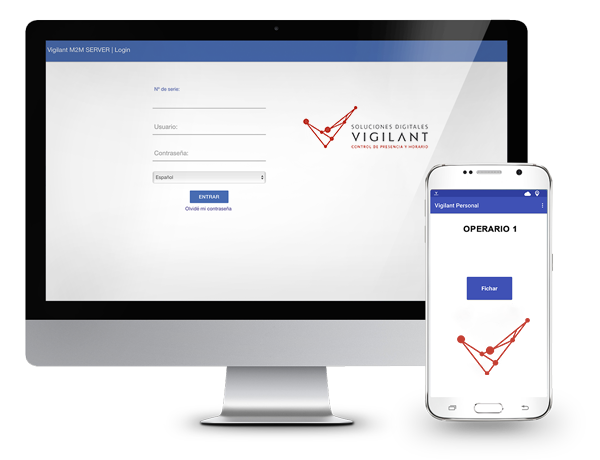 SIMPLE OPERATION
The operator registers the inputs and outputs in the different work centres manually by means of the app installed on his smart phone. The system registers the arrival and departure time with the GPS coordinates of where the transfers are being made and generates alarms to the indicated mail in case the transfer is made outside the pre-established zone.
BASIC FEATURES
Manual time and attendance control
---
Beginning and end of services
---
GPS coordinates of the signing
---
Service Planning
---
Reports in PDF and Excel
---
Alarms for uncovered service
---