Time and attendance control, an essential tool
An aspect that characterizes well-functioning companies is the efficient and intelligent management of their resources, both human and material. In order to be able to manage human resources with a high probability of a company's success, it is necessary to measure different aspects such as productivity, compliance with schedules, task planning… To facilitate this task, companies have opted for a time and attendance control system, a tool that allows them to control the hours worked and manage and plan the work of their employees.
Work absenteeism, confirmation of work done, work productivity, justification of service to customers … how can an employer have all this information correctly and with real data?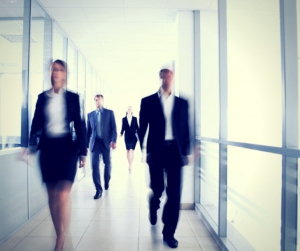 Time and attendance control
Many companies have opted to implement time and attendance control systems. An element that guarantees the proper functioning of a company and benefits everyone. Benefits for the company:
Punctuality when arriving and leaving work and when completing tasks.
Undetected productivity errors.
Time and attendance control systems have changed dramatically over the years. Companies can download all the data
Automation.
And benefits for the employees.
The time and attendance control system measures how much time each employee spends in the office, when they get in and out, and how productive they are. It's the perfect tool for deciding when workers are most productive and when they can take a break and enjoy a well-deserved vacation.
It allows the company to keep an exhaustive record of overtime and hours worked on less than full-time contracts. It therefore protects employees' rights and avoids abusive use of overtime.
You can know at any time where the operators are or have been performing the corresponding services thanks to the time and attendance control systems: it is easy to enter data and generate detailed reports. In Vigilant we design and create products to offer customers easy solutions to their problems.
Biometric clocking terminal, specially indicated to control the presence of operators in a work centre such as offices, schools, factories…
NFC reader for the control of the workers who are off-site at the client's premises.
Planning and tasks App, for the management, control and planning of the work schedule of employees who are off-site.
And thus you will have absolute certainty that your company is under control.
Vigilant
 After more than 20 years in this branch, at Vigilant we are more than qualified to offer our customers the best products, services and presence control applications. Unique, innovative and quality designs.
If you want to know all Vigilant solutions you can click here.